A wide range of embellishments can be added to many different hats, shirts, jackets, and sweatshirts, or whatever else you can dream of. Stock logos or custom digitizing are both available.
Here's all you have to do:
Send a .jpg of your original artwork: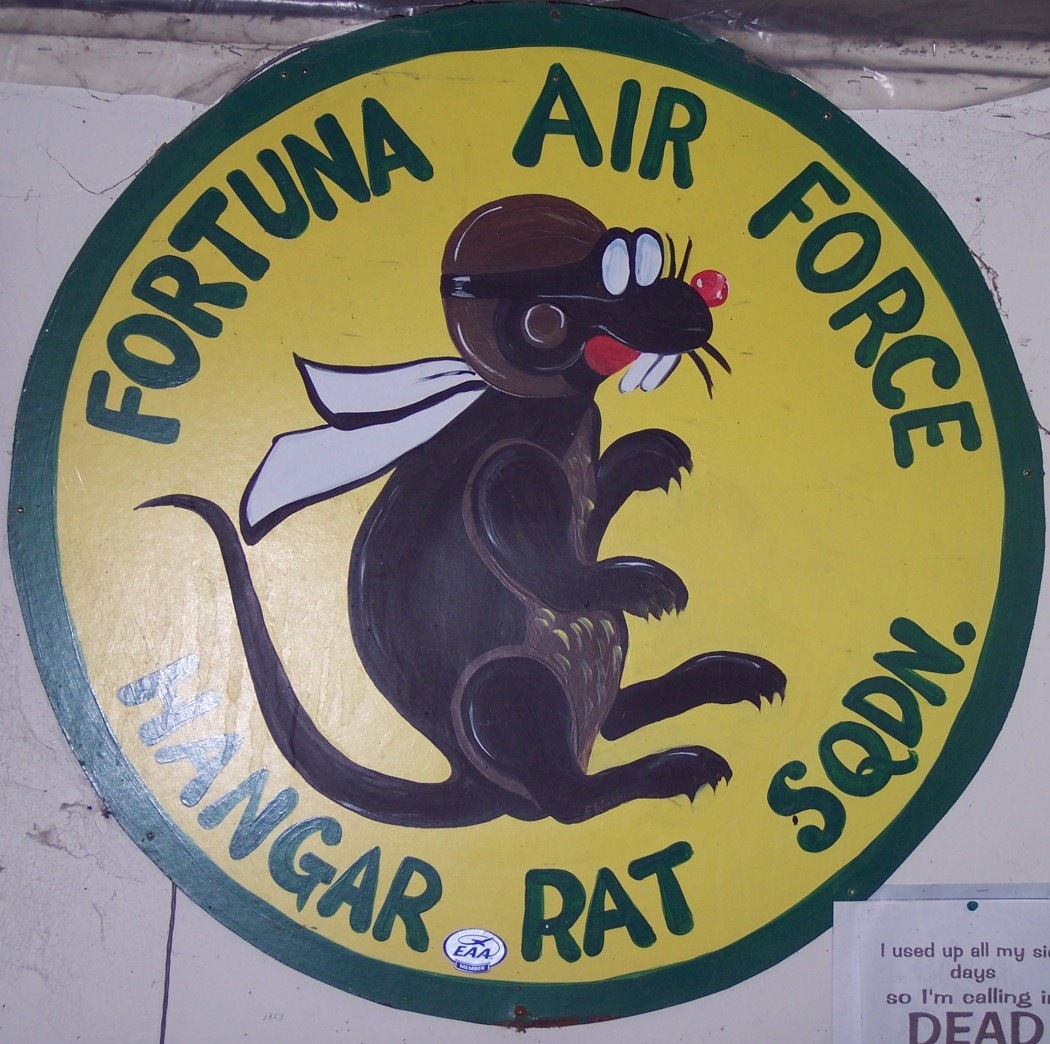 and have it turned into a patch,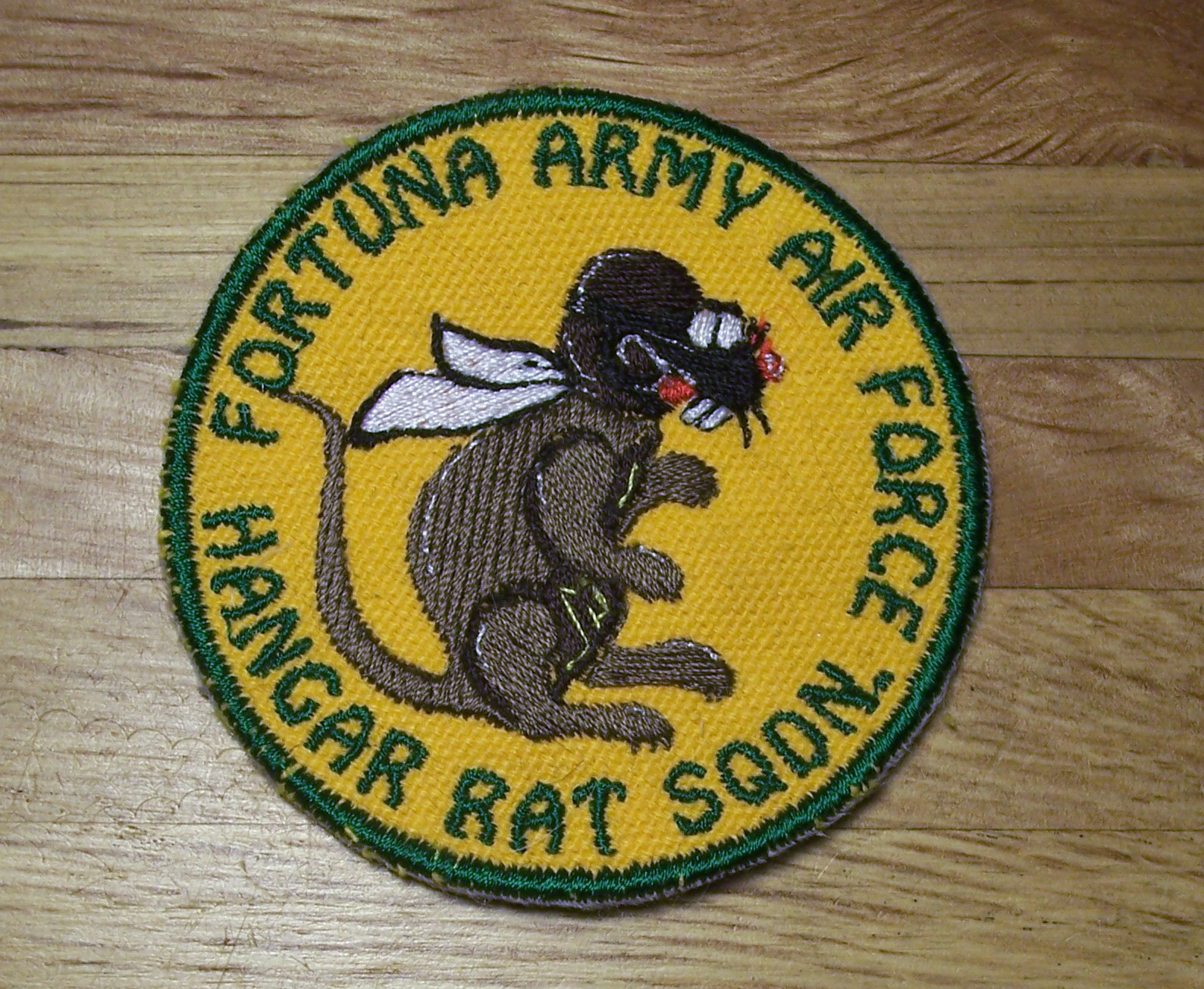 or embroidered on a shirt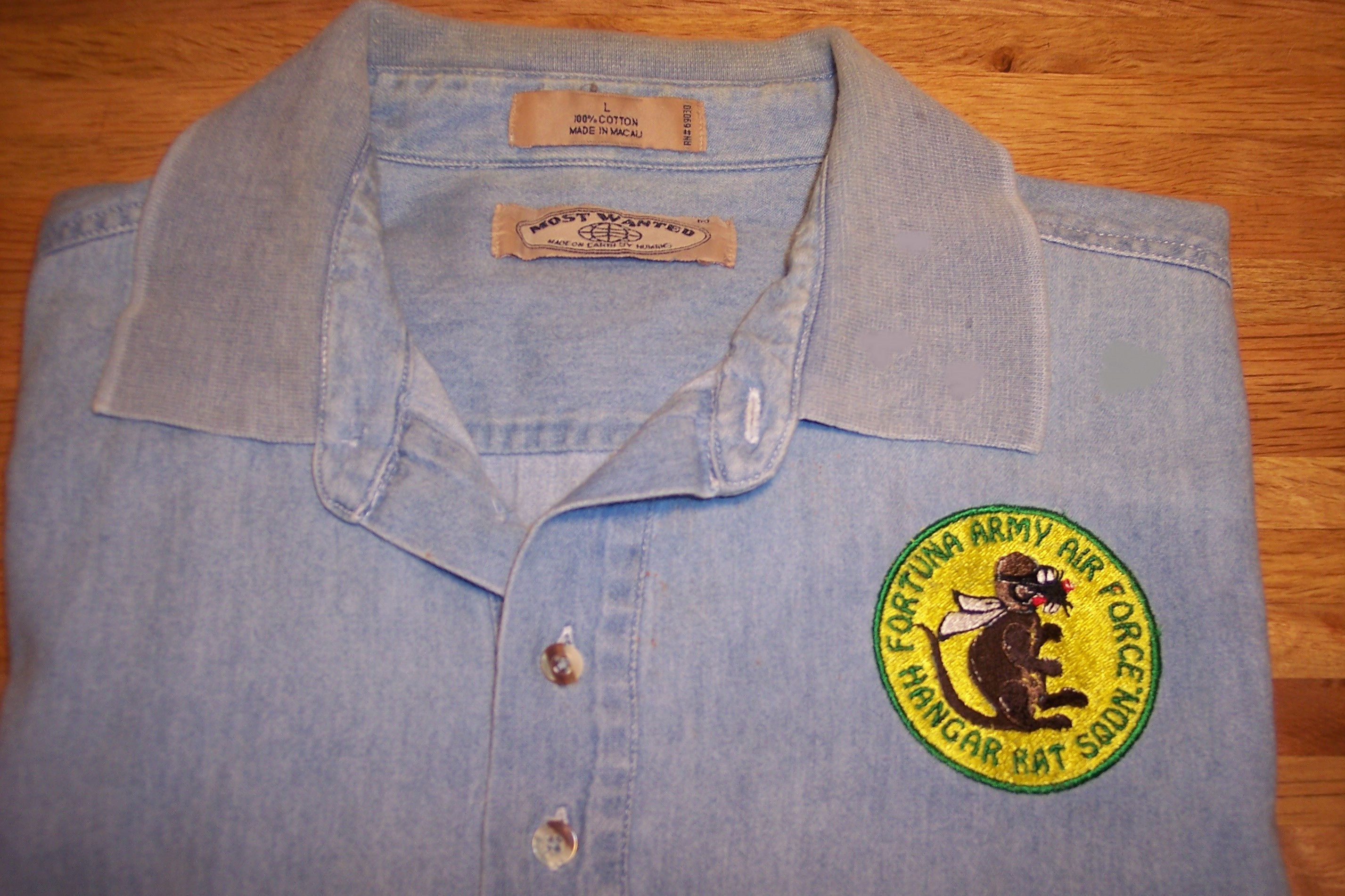 And it's not just for play, either. Send your company logo: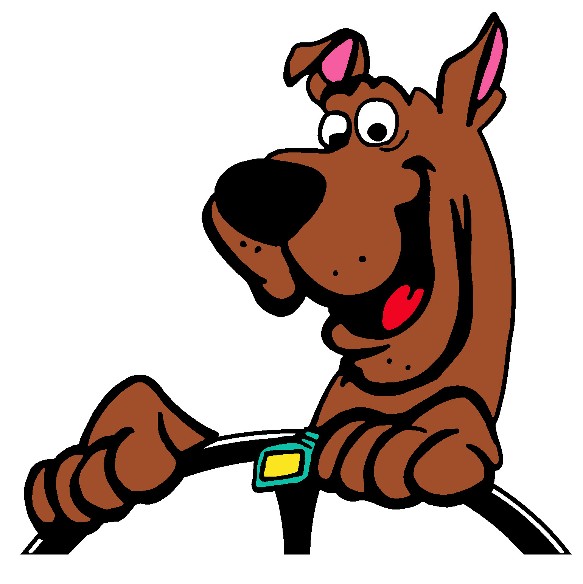 and have it turned into uniforms for your employees: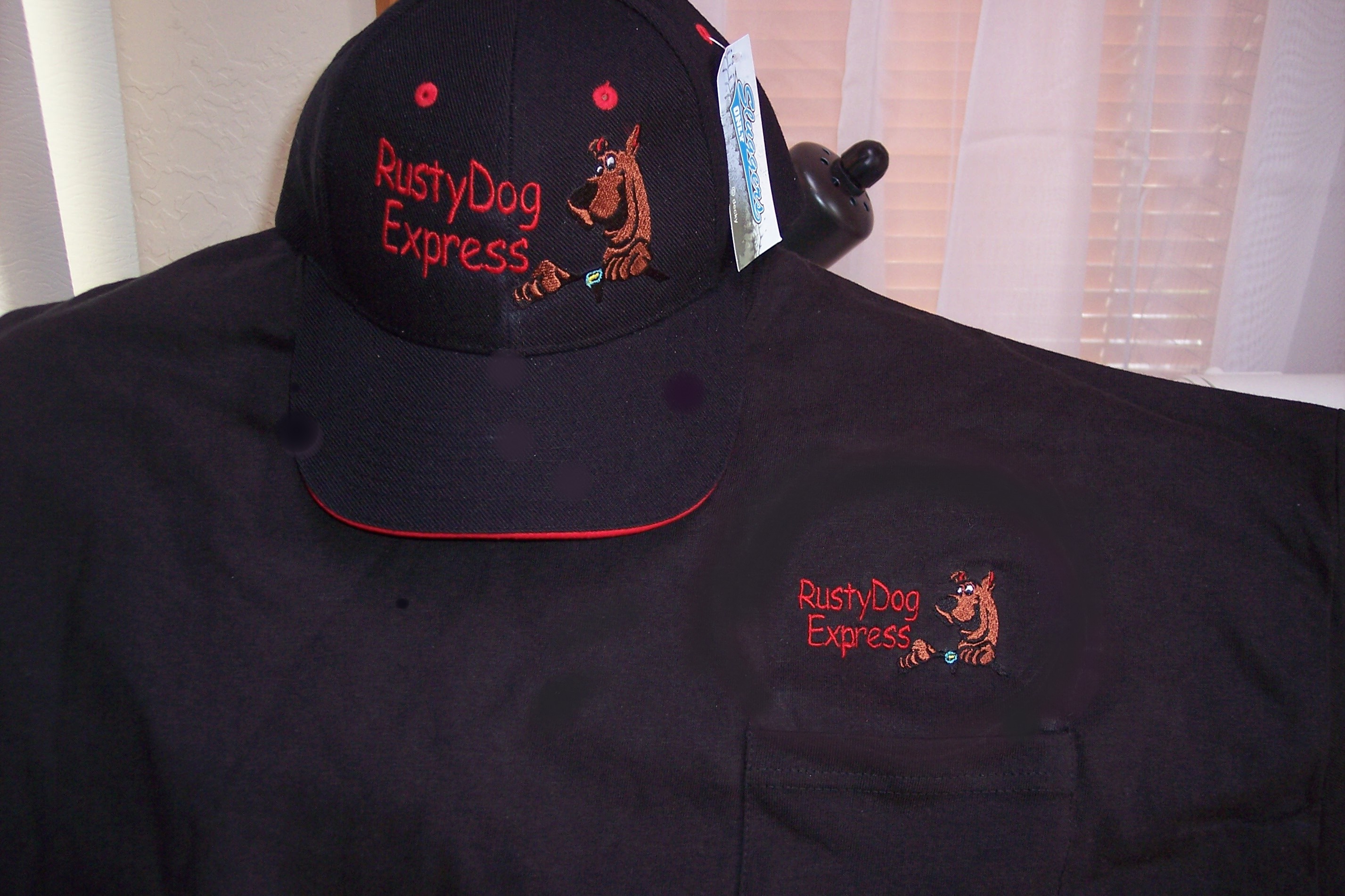 Don't have a designed logo? Tell us what type of business you're in. We'll send you a selection of stock designs, and add your business name before we add it onto your shirt or hat: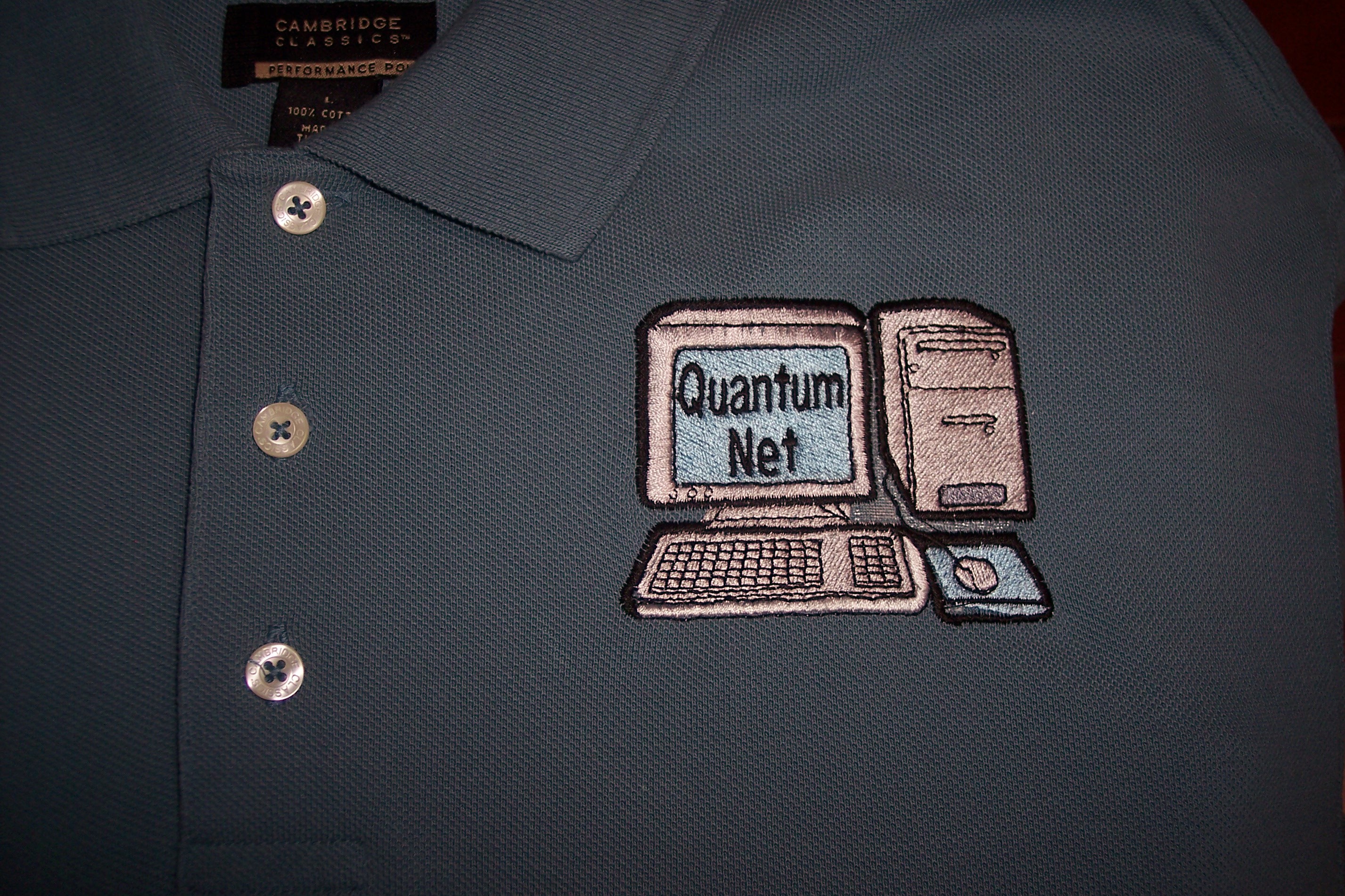 And who says it all has to be for business?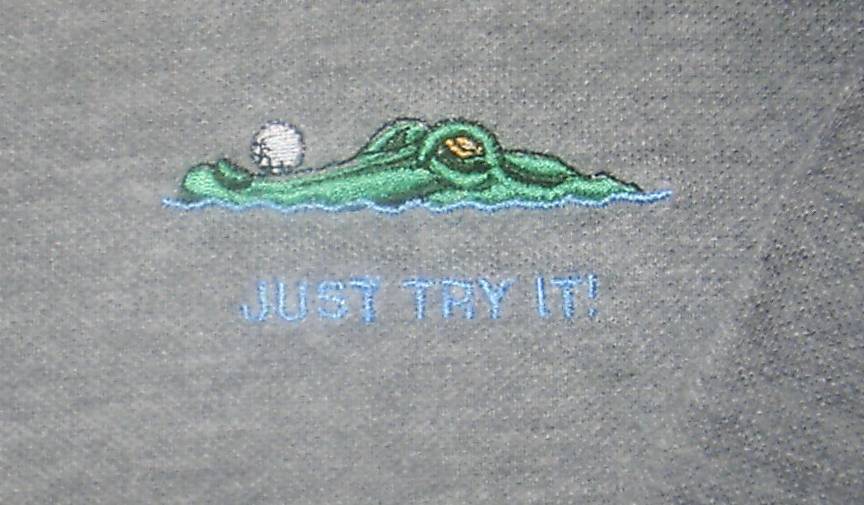 Like to show your school spirit?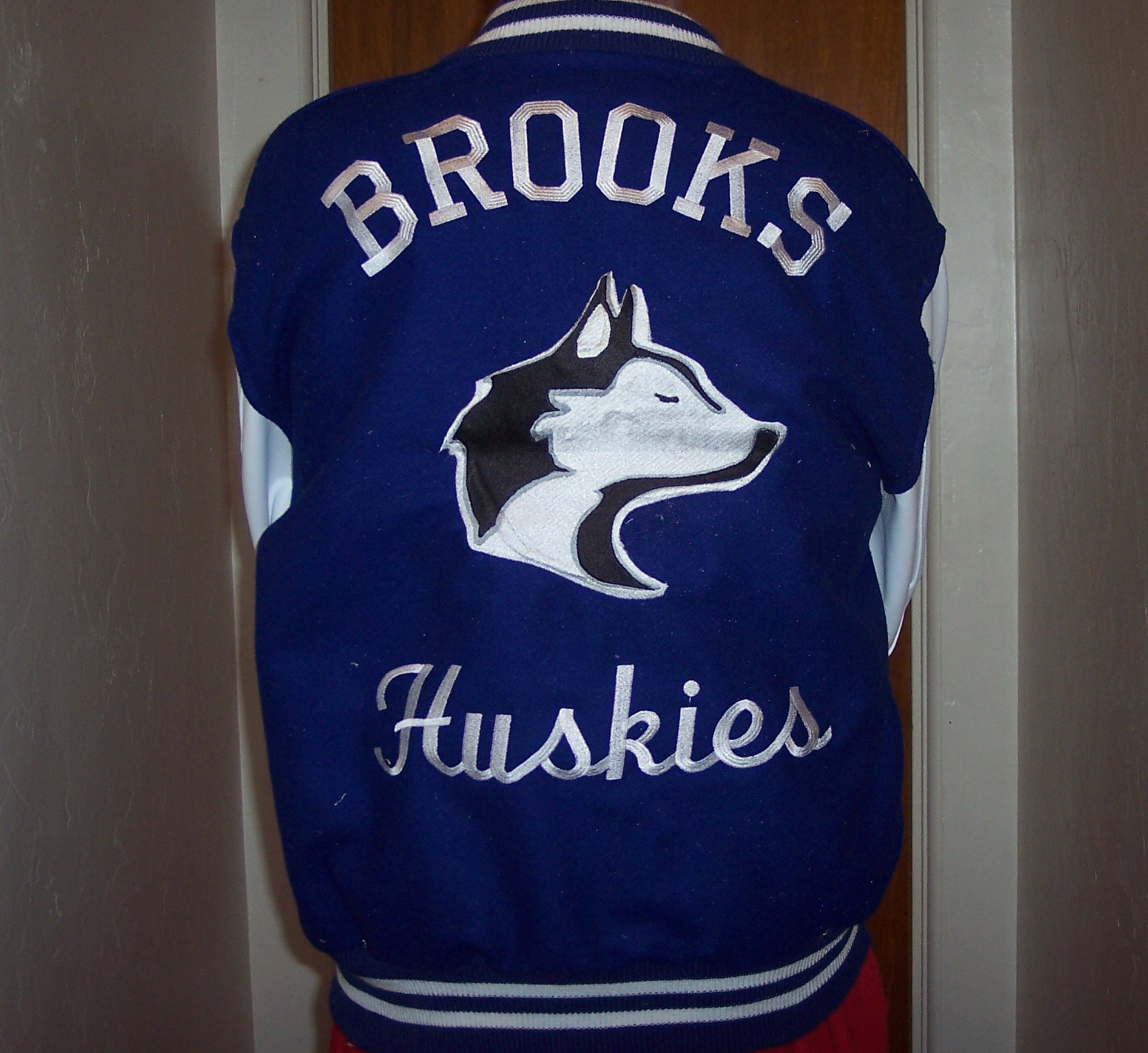 Of course, if all you need is a name, we can handle that, too: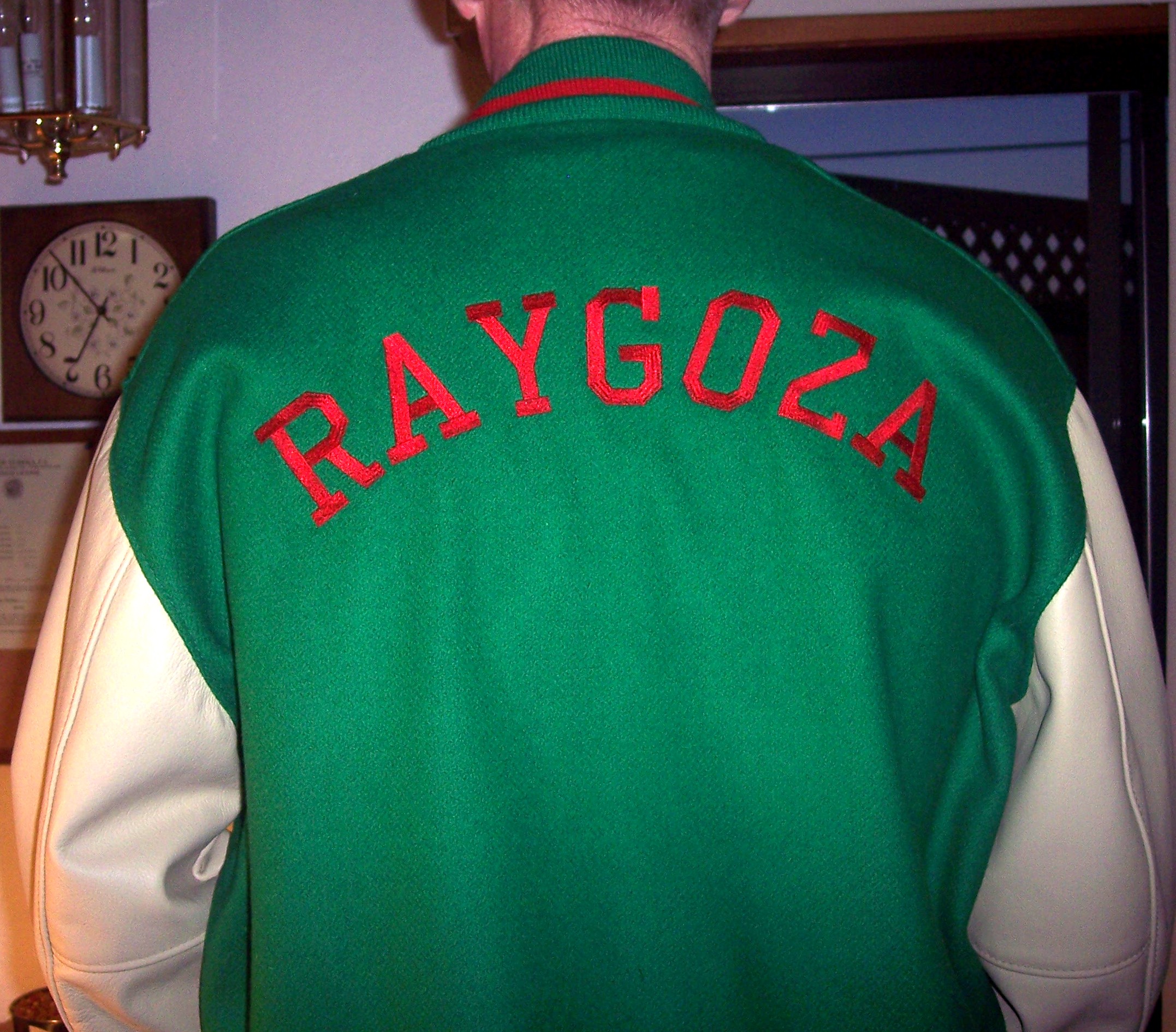 Send an e-mail to Judy@JudysStuff.com, or contact me at (707) 499-5233 for more information, pricing quotes and estimated time frame for delivery.